Career Opportunities with Doppelmayr USA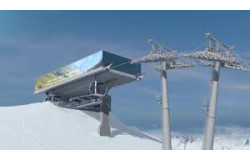 Doppelmayr USA is looking to expand our service availability and has full-time, year-round benefited positions available for hard-working, skilled, and honest individuals. Desired skills could include electrical control systems, troubleshooting & service; hydraulic systems troubleshooting & service; rigging experience; line equipment service; NDT; grip service; Customer interface skills; training skills; and reporting.
Well paying regional positions are available across the United States. Travel - at times extensive - is required to perform outdoor work in a variety of remote alpine resort environments. Due to geographical distribution, all positions require honest individuals capable of setting personal schedules, promoting Doppelmayr, and performing safe, quality work in an often unsupervised environment. The positions report to the Customer Support Manager in Salt Lake City and require exceptional time management, scheduling, and job and expense reporting skills.
Please reply to: jobs@doppelmayrusa.com with your resume if interested in joining a Doppelmayr USA's Customer Support team!
All news